TAKE THE 28-DAY WEIGHT LOSS CHALLENGE AND YOU COULD WIN A TRIP TO HAWAII AND GET IN THE BEST SHAPE OF YOUR LIFE!
~ STARTS MONDAY,

December 4

@ 7PM ~
28 Day Transformation Challenge
We need your help. You see, we have several walls of before and after photos, but we need more. Fortunately, we know exactly how to get them – we just need you to sign up. We will provide the fun and challenging workouts, the encouragement, the meal plans, the accountability, and everything else you need to burn fat and build muscle. All you have to do is show up. But don't miss out, we only have 12 spots available. Click the button below to claim your spot.
Brandon's Story
Now before I give you any more information, I want tell you a little bit about myself
My name is Brandon and I understand how hard it is to lose weight and get fit…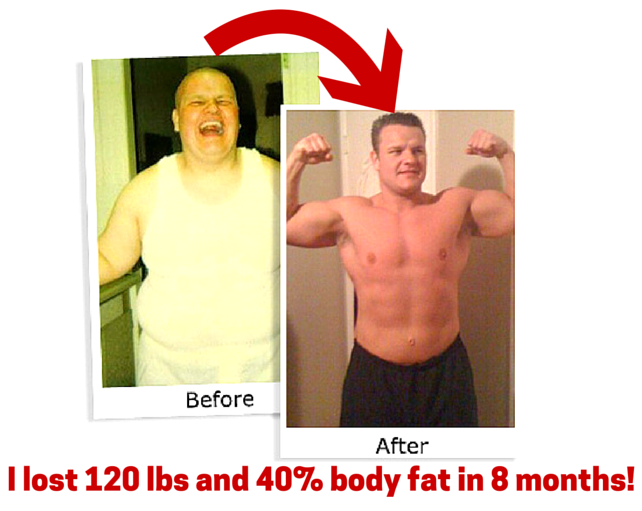 I moved to La Mirada in August of 2004 to attend BIOLA University. When I enrolled in college I weighed 308 pounds. I tried everything to lose weight. Nothing worked. I felt hopelessly trapped
I Discovered Something That Worked
FINALLY, I found something that did work for me! After losing 120 pounds I was shocked.
Girls liked me

I could wear "skinny people" clothes

I had more energy
I never wanted to go back BUT I needed to know how it worked…
In 2005 I decided to become a trainer and set out to discover the science behind my life changing transformation. I never wanted to struggle with my weight again.

After thousands of hours of study, personally testing my new methods and transforming hundreds of clients, I formulated a brand new system that nearly anyone can use to quickly lose weight and maintain their weight loss for the rest of their life.

You probably know that my regular programs are already pretty much full, but I do have room for another small group so I thought I'd let you know that my NEW 28-day transformation challenge starts Monday, December 4 and it's available to the first 12 who enroll…

Now before I give you any more information, take a look below at some of our clients' results.They all live local so I'm sure you've heard about some of these individual success stories.
What Is The 28 Day Transformation Challenge?
We need more before and after photos on the wall at our gym. You have probably heard or know some of our client success stories but this is your chance to be one yourself. Our Challenge is exactly what you need to get off of the couch and to get back into shape. We provide everything that you need and we make it fun. We know how to get results and we want you to be our next before and after photo.
What's Included:
Unlimited Live Fit Boot Camp sessions

Unlimited La Habra CrossFit sessions

Weekly Challenger Only workout sessions

Unlimited support and motivation

A done for you, follow-along meal plan
Beyond that, we make it fun too. Our trainers will challenge you, encourage you, and help you through the process so that you build muscle tone and burn fat, inches and pounds.
So now you're probably wondering what this costs. The entire cost of the 28-Day Transformation Challenge was originally to be priced at $247 but for the first 12 people who respond we are giving it away for half price, ONLY $97. Don't miss out. Click the button below to secure your spot.
Challenge Success Stories

How Does The 28-Day Transformation Challenge Work?
This is a 28 day training and nutrition (manipulation) program I scientifically designed to be relatively intense so that it burns the maximum amount of calories during each workout AND puts your body into "Afterburn" and that's the secret to faster results in a lot less time.
"After burn" is the state of heightened metabolism that takes place after a really good workout when certain key ingredients are added to a workout session. In fact it's scientifically proven that you can go into after burn and torch more calories for as much as 48 hours after a workout.
The After Burn Effect
The program is simple in its brilliance. You'll come and workout at our private facility three to six days per week for four weeks, and eat the foods that are outlined for you in your personalized meal plan.It's simple actually – just read it and eat it and the results will come.
Some people will lose six to twelve pounds in their first week and a couple dress and pant sizes.
It's only $97 and if you sign-up early, you can start early!
Why Is This A Challenge?
Here is the best part… THIS IS A CHALLENGE! The participant with the most points at the end of the program will win some amazing prizes (our last challenger WON an all-inclusive trip for two to Hawaii or Las Vegas, including airfare!)
PLUS every week you will have access to special "challenger only" workout sessions!
The 28 Day Transformation Challenge starts on Monday, December 4 but like I said, our regular program is already pretty much full so we can only accept 12 men and women to join.
More Challenge Success Stories
Have We Sparked Your Interest?
Here are just a few additional details that those selected to take part in this Challenge will commit to and receive:
Unlimited personalized training sessions – workout with our team of trainers for 4 weeks, at a minimum of 3 times per week

Personalized 28-day menu plan- receive an authorized food list of acceptable foods which can be eaten during the program, 8 different menu plans including a healthy fast food and night out menu, a portions size cheat sheet and a "cheat day" guide, all designed to supercharge fat loss and lean muscle growth during the 28 days

Before and after measurements and pictures – have your before and after measurements and pictures taken to document the incredible results you will be achieving with this program

Home "body weight only" workout program – so in the rare occasion that you can't make it in, you can ensure you still get your workout in. These "at home" workouts can also be done as bonus training for even better results

Program guide – details all the program rules during your 28 day program

Tons of accountability and guidance

And much more…
Still need more proof? Check out some more of our success stories below…
Even More Challenge Success Stories