JOIN THE 28-DAY WEIGHT LOSS CHALLENGE
AND YOU MAY WIN A TRIP TO LAS VEGAS!
~ BUT SPOTS ARE LIMITED. APPLY BEFORE WE FILL UP. ~
28 Day Challenge
We need your help. You see, we have several walls of before and after photos, but we need more. Fortunately, we know exactly how to get them – we just need you to sign up. We will provide the fun and challenging workouts, the encouragement, the meal plans, the accountability, and everything else you need to burn fat and build muscle. All you have to do is show up. But don't miss out, we only have 12 spots available. Click the button below to claim your spot.
The member with the best transformation will win the trip of a lifetime to Las Vegas.
WHY IS THERE AN APPLICATION PROCESS?
We don't accept everyone that applies. We are serious about the success of our members and we only accept people who are serious about completing the challenge and starting 2020 off the Live Fit way. We don't want to waste a spot on someone who is not committed to feeling and looking better than ever while enjoying the holidays without restrictions. We have a short application form that we will ask you to fill out and then we will call you if you are selected for the program and finalize the details. Click the button below to fill out the application form.
Brandon's Story
Now before I give you any more information, I want tell you a little bit about myself
My name is Brandon and I understand how hard it is to lose weight and get fit…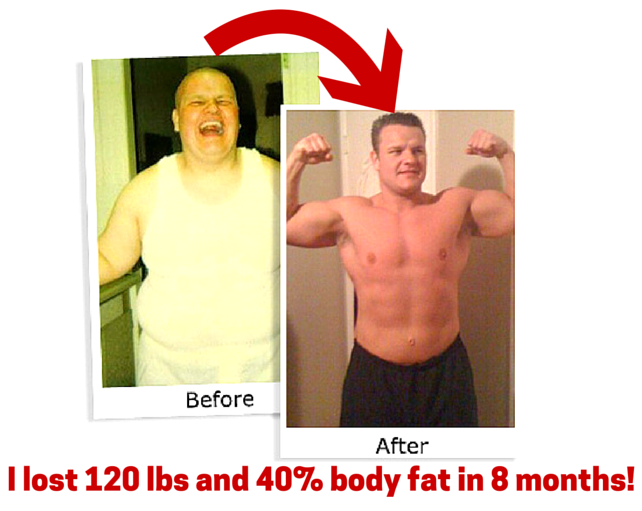 I moved to La Mirada in August of 2004 to attend BIOLA University. When I enrolled in college I weighed 308 pounds. I tried everything to lose weight. Nothing worked. I felt hopelessly trapped
I Discovered Something That Worked
FINALLY, I found something that did work for me! After losing 120 pounds I was shocked.
Girls liked me

I could wear "skinny people" clothes

I had more energy
I never wanted to go back BUT I needed to know how it worked…
In 2005 I decided to become a trainer and set out to discover the science behind my life changing transformation. I never wanted to struggle with my weight again.

After thousands of hours of study, personally testing my new methods and transforming hundreds of clients, I formulated a brand new system that nearly anyone can use to quickly lose weight and maintain their weight loss for the rest of their life.

You probably know that my regular programs are already pretty much full, but I do have room for another small group so I thought I'd let you know that my NEW 28-Day Weight Loss Challenge starts Monday, March 23rd and it's available to the first 12 who enroll…

Now before I give you any more information, take a look below at some of our clients' results.They all live local so I'm sure you've heard about some of these individual success stories.
Challenge Success Stories

What Is The 28-Day Weight Loss Challenge?
At Live Fit Wellness Center, we have been running fitness programs responsible for helping people, just like you – safely lose pounds of ugly fat.
In fact, as you can see in the pictures above my clients are pretty darn happy with their fitness and fat loss results.
And what they're even happier about is how quickly they lost the weight.
We Help You Lose Fat
Now, the Afterburn Effect is going to help you keep your metabolism high throughout the entire day so that you can burn calories even when you're not working out.
You will also get the Live Fit eating guidelines to follow. This is NOT A DIET.
In fact, with the 28-Day Weight Loss Challenge you can still enjoy the foods and snacks that you love.
But, the guidelines I give you will help you make a few small sensible choices that will go a long way in keeping the extra calories off without feeling deprived.
The 28-Day Weight Loss Challenge Is Designed To Do 3 Things.
To help you to lose weight without dieting and spending a lot of time working out.

To jump start your weight loss and help you to reach your 2020 goals.

To make you feel better. Let's face it, life is stressful and nothing relieves stress and pumps happy hormones through your body like a good workout.
More Challenge Success Stories
Limited Spots Available
The 28-Day Weight Loss Challenge starts on March 23rd and you'll get 4 full weeks of awesome fat burning workouts and healthy eating habits so that you can reach all of your fitness goals.
In fact, if you complete the 28-Day Weight Loss Challenge, we will apply the entire investment to your first month of boot camp!
And, to make this a no-brainer, I've also cut the price of the program by 75%.
The 28-Day Weight Loss Challenge Starts On March 23rd
Even More Challenge Success Stories
Apply To Secure Your Spot Today
The 28-Day Weight Loss Challenge Starts On March 23rd
PLUS – Every week you are going to have members only access to special group workout challenges where you will win points for competing as a team! These challenges will be unlike anything you've ever done before!
BONUS – I forgot to mention that the person with the best results at the end of the 28 days will win a trip of a lifetime for two to Las Vegas (Valued at over $1,645), just for getting in the best shape of your life!
P.S. Just imagine looking AMAZING, Full of ENERGY, and feeling great about yourself all through 2020!
P.P.S. Can't wait to see you in the gym. I know you are going to love it!