At Live Fit Boot Camps and La Habra CrossFit, we are here for you. We want you to to feel great about yourself and we realize that it is a process. We have built a great community of people who come in every day to work hard and get better. If you are looking to get better every day, then this is the place for you. Whatever your fitness level, whatever your goal, we can help you get there.
Live Fit Stories

Jessica G.
The best thing that I can tell you about Live Fit is that it is NOT a gym! Live Fit is a close knit community of people who have the same goal in mind-Get healthy, and Live Fit! I am proud to say that I have not only dropped pounds, but also inches! I have gone from a size 10/12 to a size 6/8 in only two months. I'm stronger, leaner, and most importantly healthier!
Write Your Story
The best time to change your life is right now! Sign up for the 28 Day Transformation Challenge and start getting better every day.
Live Fit Boot Camps
Our boot camps are fun. They are exciting, and always changing. But, they are not random. Our boot camps are carefully designed to drop your unwanted fat and replace it with healthy, lean muscle. Live Fit Boot Camps are the answer to your fitness goals.
That's what makes Live Fit Boot Camps so different. It's not a diet, it's not a trip to the gym here and there, and you are not in it alone. Live Fit Boot Camps are a lifestyle change designed to get you into the best shape of your life. We are a great community of trainers and people just like you who are losing weight, gaining energy and loving every minute of it.
Live Fit Stories

Nikki
I was 20 years old and weighed 240 pounds and it seemed like I got bigger and bigger every day. I knew that I needed to change so one day I decided to make that change. I went to Brandon and have been with him for a few years now off and on, and he has helped me to lose 80 lbs and 30 percent body fat and keep it off for 4 years.  I love how I feel now, I love working out and being active and I have gained so much confidence. I was fat and now I'm not, and it is all because of the commitment Brandon inspired me to have.
Write Your Story
The best time to change your life is right now! Sign up for the 28 Day Transformation Challenge and start getting better every day.
La Habra CrossFit
I know, you have probably been a member at a gym before. You had access to all of the machines, weights, and classes that you wanted… but nothing helped you. You went sometimes. You felt well when you did and guilty when you didn't, and when you realized how long it had been since you had been to the gym, you cancelled and promised never to join another gym.
This is not your ordinary big box gym…
Over the past two years, we have been developing and perfecting this system. You can see from the before and after pictures above and the testimonial videos that it works. And it works fast. This is the same revolutionary program used by military, police, fighter fighters, and athletes all over the world… because it works!
Live Fit Stories

Ashley
People ask me how I lost 65 pounds and really it's so simple- I eat clean, I workout hard, and I am consistent. My family at LiveFit is who I owe it all to and more importantly Brandon because he believed in me when I didn't think I could do it. I have never been more proud of myself, felt better about myself and been happier and truly, that's what matters the most! Thank you LiveFit for changing my life!
Write Your Story
The best time to change your life is right now! Sign up for the 28 Day Transformation Challenge and start getting better every day.
Personal Training
If you want to lose a lot of weight, gain lean muscle, or drastically improve your athletic performance, then personal training is the way to go. You know that by yourself, you are not going to be able to stay motivated to lose the weight. If you could, you would have already lost the weight. That's where our personal trainers come in. We are here to help you set your fitness goals, come up with a plan to meet those goals, keep you motivated (and kick your butt a little bit when you need it), and make exercising fun.
Our clients that have gotten the best results have one thing in common – personal training. When you work with a trainer individually, they are able to completely customize your program just for you. There is also a much stronger motivation and accountability because you are the only one they are training. If you really want to get in shape, come in for a free fitness diagnostic, meet our trainers, and see what we can do together. The only thing you have to lose is weight!
Live Fit Stories

Brandon
I moved to La Mirada in August of 2004 to attend BIOLA University. When I enrolled in college I weighed 308 pounds. I tried everything to lose weight. Nothing worked. I felt hopelessly trapped. Then something clicked and I lost 120 pounds. Now, more than 10 years later, I have dedicated my life to helping our clients to have the same life changing transformations.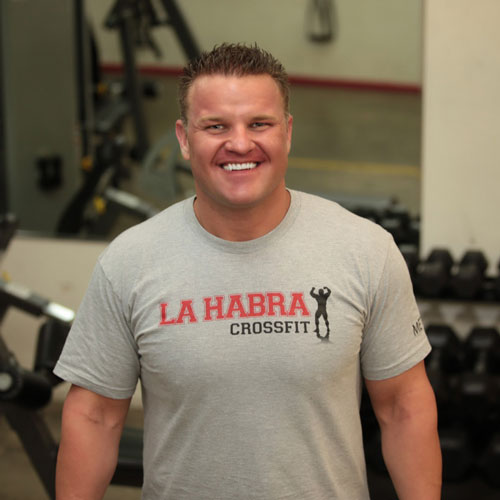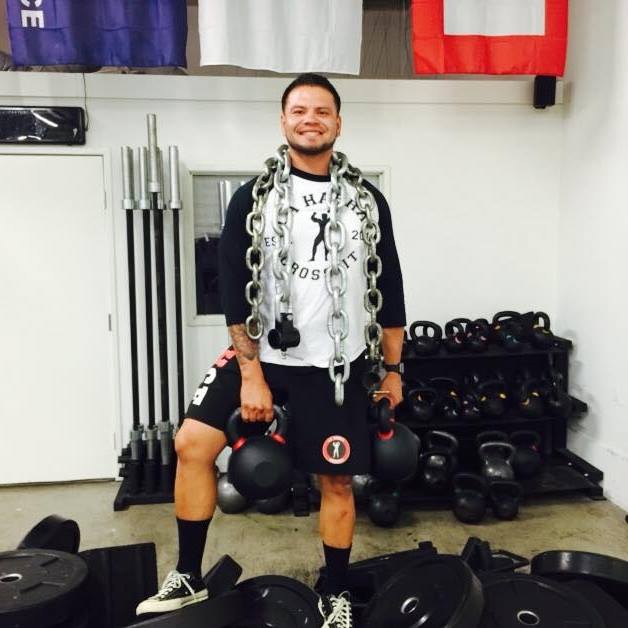 28 Day Transformation Challenge
We Know Our System Will Work For You. Let Us Prove It!